Carbs A La Cass Announcements
SUMMER SALE ALL ITEMS

10% OFF COUPON CODE: LOWCARBCASS<3
NEW @Carbs A La Cass: Low Carb Pineapple Cake
CLICK THE BUTTONS BELOW TO PREVIEW OUR MENU & NUTRITION INFORMATION FOOD LABELS ANYTIME OUR ONLINE STORE IS CLOSED.
WELCOME TO

Cass's

LOW CARB LIVING
THE FOODS YOU LOV

E WITH A HEALTHY TWIST
FROM OUR FAMILY KITCHEN TO YOURS
LOW CARB
GLUTEN FREE
NO ADDED SUGAR
NON-GMO
Your health and safety is our prioritiy at
Carbs A La Cass!


During the COVID 19 pandemic,
Carbs A La Cass
continues to strive to ensure the health and safety of our customers. We continue to meet and exceed industry standards for a properly sanitized working environment. We do daily temperature checks, frequent hand washing, and wear gloves, masks, and bonnets while creating our highest quality low carb, no added sugar, gluten free products.




CONTACTLESS ONLINE ORDERING
LIMITED CT DELIVERY
Our company is a local family owned and operated "mom and pop" cottage food business from our family home kitchen. We bake specialty items that allow people to easily follow a low carb lifestyle. Using high quality wholesome ingredients allows us to create the food you love with a healthy twist. Our mission is to promote health and wellness to those who want to minimize carbohydrate intake, control blood sugar levels, and still enjoy the comfort of baked goods. We pride ourselves on offering our customers homemade products made with love that are freshly made to order.CONNECTICUT DELIVERY; see below.
OFFERING CONTACTLESS ONLINE ORDERING & CURBSIDE PICK UP
LIMITED CT DELIVERY WITHIN 30 MINUTES TO SUFFIELD FOR ORDERS GREATER THAN $50
Follow us on INSTAGRAM. Like Us on FACEBOOK.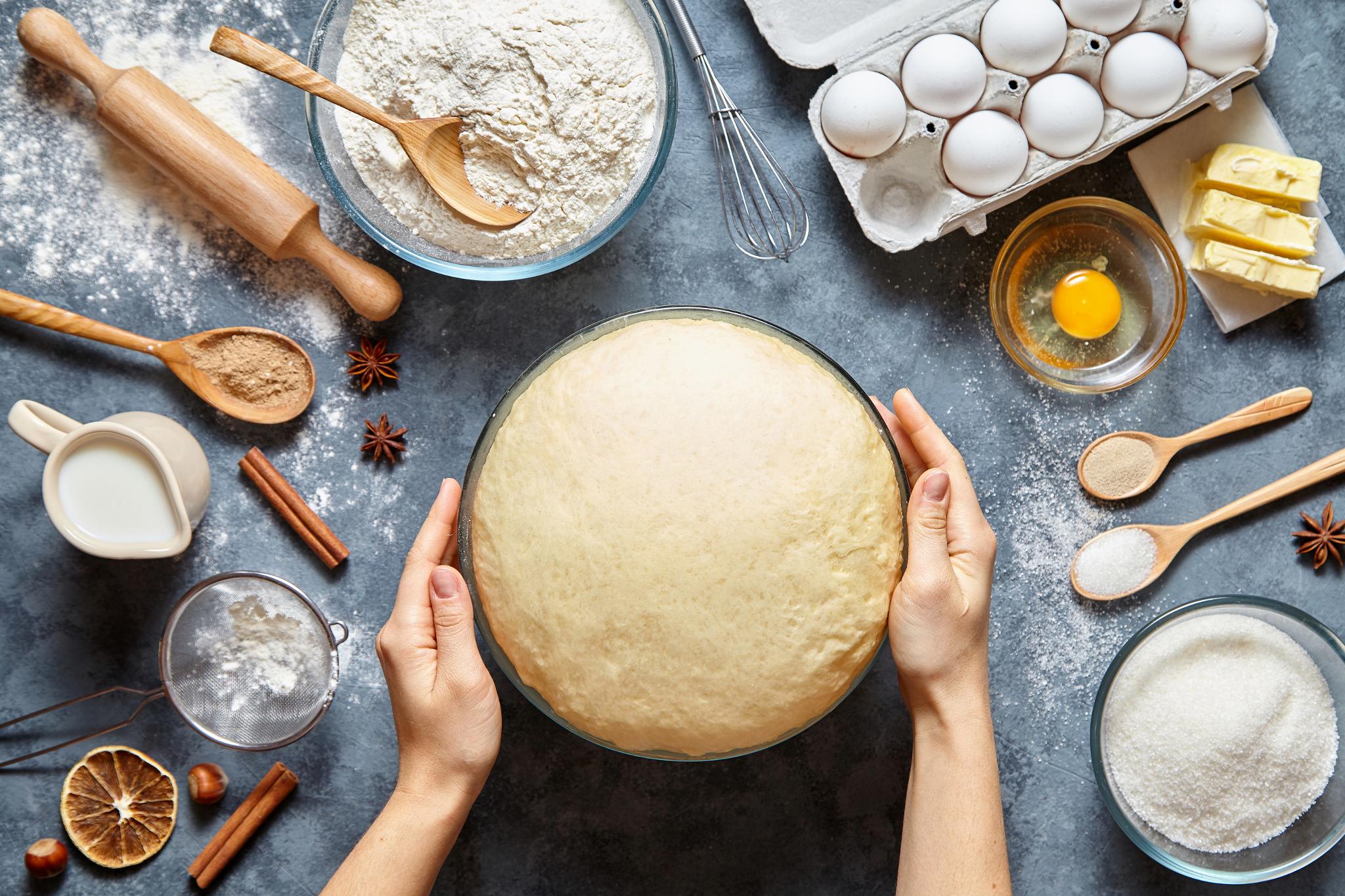 We provide you with nothing but the best that low carb living has to offer. Our goods contain high quality ingredients such as coconut oil, avocado oil, flaxseed, and cage free eggs. Our chocolate goods are made with 100% unsweetened cocoa (Ghirardelli) and organic 100% cocao powder. We only use low glycemic sweetners such as stevia, monkfruit, and erythritol to keep your NET CARBS low. Best of all, our products contain any combination of gluten free non-gmo flours such as almond flour, coconut flour, ground flaxseed, oat fiber and psyllium husk powder to maximize your health benefits from following a low carb lifestyle.
ALLERGEN ALERT: Our Products contain eggs, milk, soy, and nuts.
Flaxseed contains healthy fat, antioxidants, protein, and fiber. It provides an excellent source of omega-3 fatty acids.
Psyllium is a soluble fiber made from the seeds of Plantago ovata plant. It helps promote digestive health.
Monk fruit is a zero calorie sweetner made from luo han guo fruit native to Southeast Asia. It has no carbs and does not significantly affect blood sugar levels.
Erythritol is a sugar alcohol made from fruits and plants. It has no calories, no NET carbs and does not significantly affect blood sugar levels.
Oat Fiber is a low glycemic index insoluble fiber made from the outer shell of oat kernels. It contains no calories or fat and it helps with digestion.

Our product labels are created from totaling nutrition facts from all ingredients used then dividing by the serving size for each product. We weigh our ingredients and use the USDA website to obtain nutrition information if no label is provided (fresh fruit, spices). Please note, while nutrition facts do vary by BRAND, we are very meticulous about our calculations to ensure our estimates. "NET CARBS" estimates are calculated by subtracting FIBER and ERYTHRITOL from total carbohydrates. We do not add any sugar to our products, so any sugar listed is derived from the individual BRANDs we use for our ingredients or from any fresh fruit we have added to our baked goods. Nutrition Labels are provided on every package. These labels can be easily viewed prior to adding any items to your online shopping cart. Simply click on the product price button to see all ingredients and estimated nutrition information.
PRODUCT STORAGE
Our products do not contain preservatives or additives so they should be refrigerated to preserve shelf-life, especially products with fresh fruits (banana bread/blueberry muffins). Most products can last 5-7 days from production date when refrigerated. These products are freezer friendly for up to 2 months, just be sure to individually wrap them prior to freezing so defrosting or reheating is easy. Your baked sweet items are refrigerated in our family kitchen until pickup. Cookies can be stored at room temperature in an airtight container. Exposure to air will harden the cookie, so if you want a soft chew keep them protected from air. Muffins should be stored in an airtight container in the refrigerator. Warm and serve, or eat cold; totally delicious either way. Sandwich Breads should be stored in an airtight container and refrigerated. You can toast it, grill it, or use it for french toast. Avoid moisture during storage as this will cause soggy bread. Toasting will help dry the bread before eating.
Detailed ingredient lists and nutrition information is provided on every product package and in the shopping cart.
ONLINE ORDERING ONLY
WE DO NOT SHIP OUR BAKED GOODS
WE DO NOT DELIVER OUTSIDE OF CONNECTICUT
Browse the menu below.
Click on the price button to view the nutrition information.
Please allow up to 3-7 business days for order processing. We close our online store periodically to process weekly orders.
We contact you directly to let you know when your order is being processed so you can Schedule Your Pick Up Appointment.


Curbside Pick Up available during business hours of operation.
PICKUP BY APPOINTMENT ONLY.
Monday through Friday 8 am - 6 pm Saturdays & Sundays: 10 am - 6 pm

Contact us directly to inquire about large orders.
Digital Marketing and Production Services by GLOBAL MARKETING https://globalmktg.net/
WE VALUE OUR CUSTOMER FEEDBACK AT CARBS A LA CASS !!!
FREE CONNECTICUT LOCAL DELIVERY**
** Delivery Service Is Weather Permitting ONLY
ANY CONNECTICUT LOCATION 30 MINUTES FROM SUFFIELD
FOR ORDERS $50.00 & UP
DELIVERY DURING BUSINESS HOURS ONLY
CJVEGA@CARBSALACASS.COM
860-924-4169 (text or call)
All items are custom made to order. In order to guarantee freshness, all items must be picked up from our kitchen within 48 hours of completion. Please allow up to one week for order processing (3-7 business days). Once your order is being produced in our kitchen you will receive an EMAIL or TEXT notification. We will also notify you of your 48 hour pick up window when your order is complete so it fits your schedule for pick up.
Contact us directly to inquire about large orders.
COTTAGE FOOD OPERATION
Suffield, CT 06078
HOURS of OPERATION
Monday-Friday 8am to 6pm
Saturday & Sunday
10am to 6pm
Customer service at Carbs A La Cass is available by phone (860) 924-4169 during business hours of operation or by Email CJVEGA@CarbsALaCass.com. Please allow up to 3 business days for us to reply.
We want you to be healthy and happy with our products. If for any reason you are unsatisfied with our low carb baked products, please contact Carbs A La Cass immediately.
We value your business and customer privacy is extremely important to us. Click below for further details on how Carbs A La Cass uses and protects your information. We use Authorize.net to provide our customers with financial security.